Jason, and I decided to meet up on McFaddin beach today to try for some more bull reds. As you can see, the conditions were much better than they were on my last trip. Today we had light winds and very light surf.  We had no idea that we in for such a treat.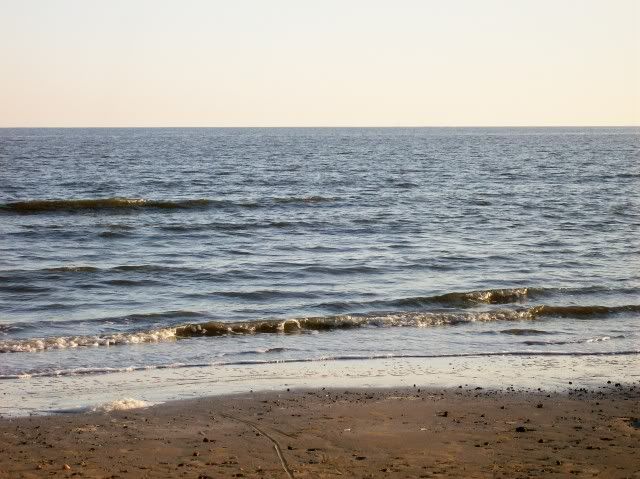 I got there about an hour before Jason, and started trying to make bait. There was nothing showing in the surf, so I put out the bait rod with shrimp and Fish Bites. While those were soaking, I rigged the two rods to be yakked out. One was baited with a crab, and the other with a whole frozen mullet. Just about the time I got them rigged, the bait rod produced a nice whiting, but I decided to save it for one of the casted rods. After yakking the first two rods out, both baits got eaten within 30 minutes.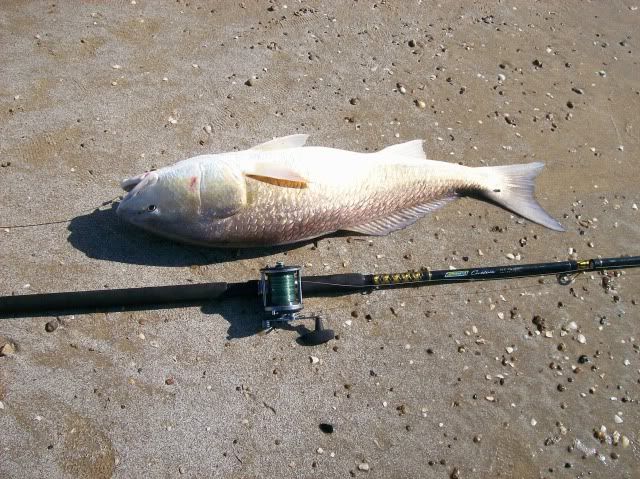 The yakked rods produced most of my fish today.
I continued to work the bait rod, picking up the occasional whiting, croaker and sand trout. I also got the two casted rods out with a crab and a whiting head.
The whiting head finally got eaten after an hour or more.


The crab wasn't getting any action at all on my casted rod, so I changed it out for a croaker head that was eaten pretty quickly by a little red that may have just barely been out of the slot. By that time Jason had shown up and was catching a few fish, but I'll let him tell his story.
By late morning, and especially into afternoon, the yakked baits were producing pretty steadily. I was spending enough time catching fish, yakking baits back out, catching baits, etc., that I didn't take many more pictures. Here's one from somewhere during that time.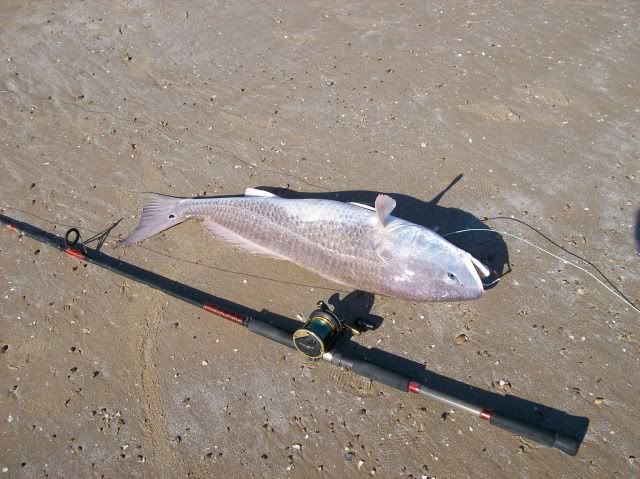 Incidentally, by afternoon, pretty much all the fish wanted was crab, and the bite was getting pretty hot. Both Jason and I were catching fish on just about every crab we put out, although I did manage to miss a few in the process. I eventually ran out of crabs and just put my rods up and watched Jason catch fish. By that time, I was pretty beat. I didn't sit down for the first time all day until almost 5:00.
I ended the day with 10 reds and could have undoubtedly caught more if I hadn't decided to quit for the day. Jason continued to catch fish right up to dark when we both decided to leave the beach to the mosquitoes.
It was another fabulous day at McFaddin beach – possibly the best bull red beach in the state of Texas.
I arrived about 10:45am.,and Jim already had a few on the beach. As Jim stated, the conditions were very nice. Got set-up and looked over to see Jim bowed up.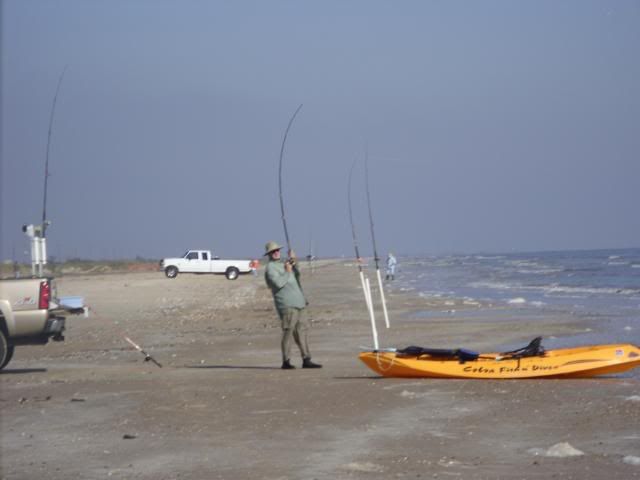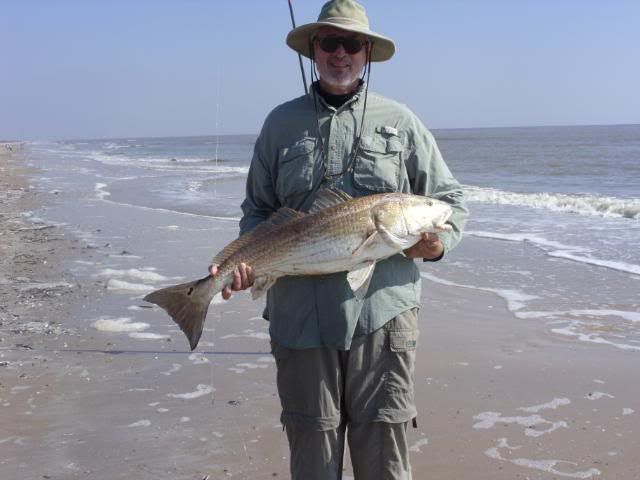 Jim caught a couple more, and then I got in on the action.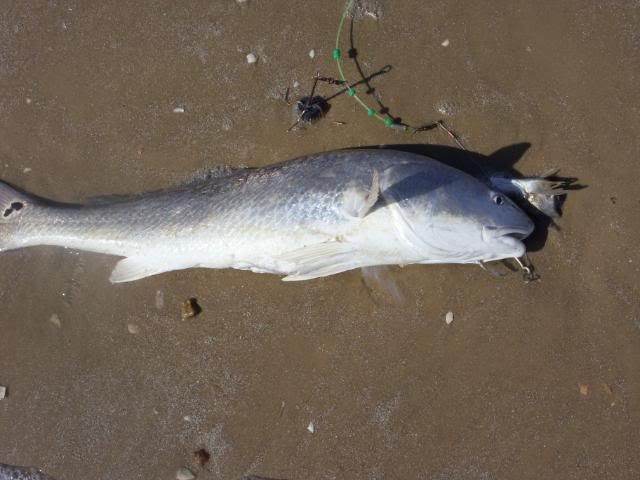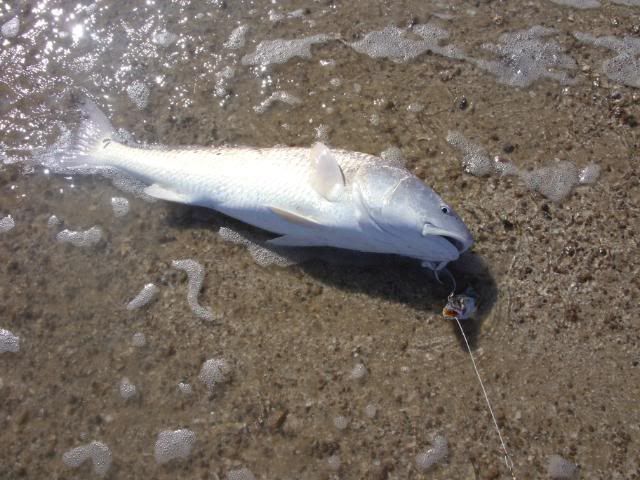 I casted all my baits today,and it was a little slow for me over the first few hours. Jim consistently found fish approx. 200 yards off the beach on yakked baits. In the afternoon, I started finding them in the first gut.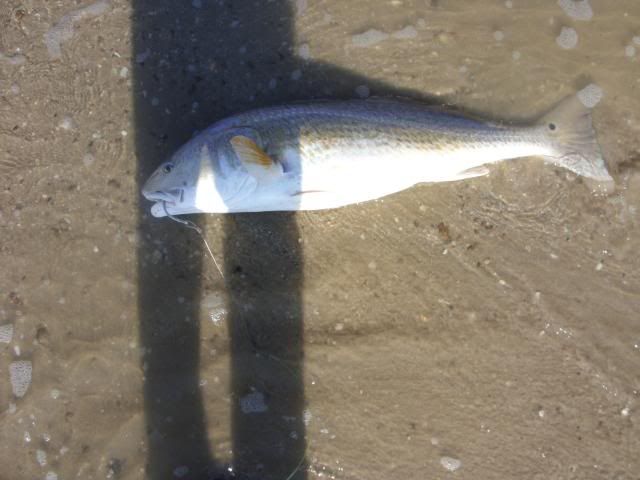 I had a screaming run on whole crab. The fish felt heavy and was.
44" 38# Red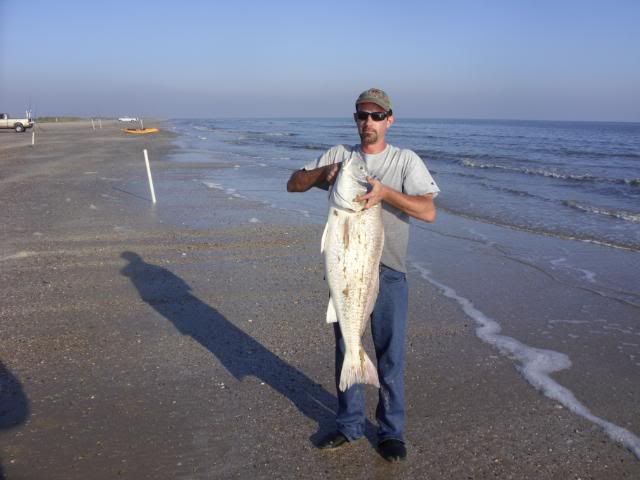 BigFost beaching another…….

And another…….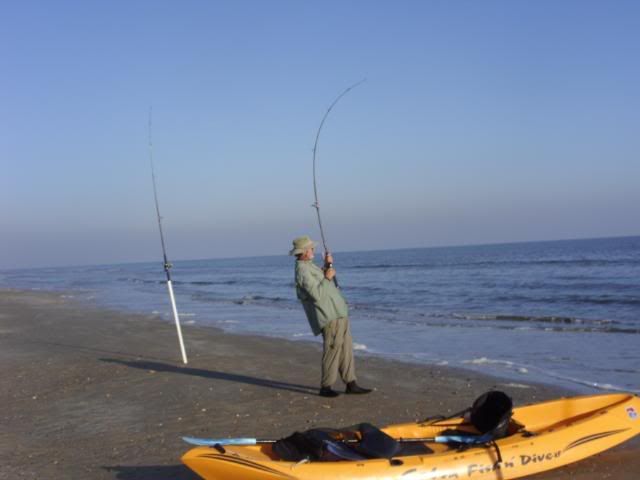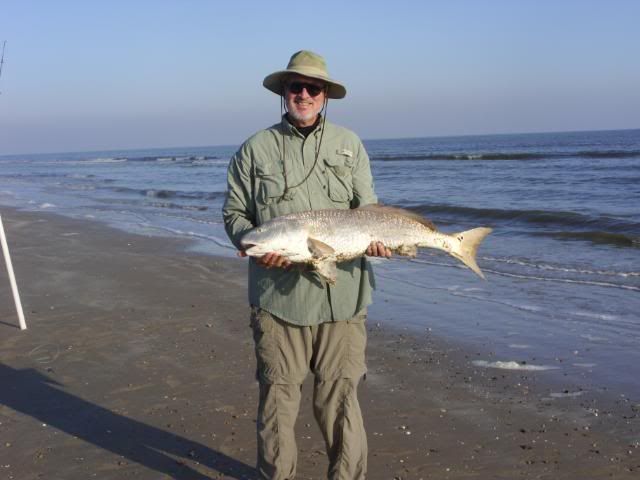 Crab was getting hit before I could get the rod in the holder.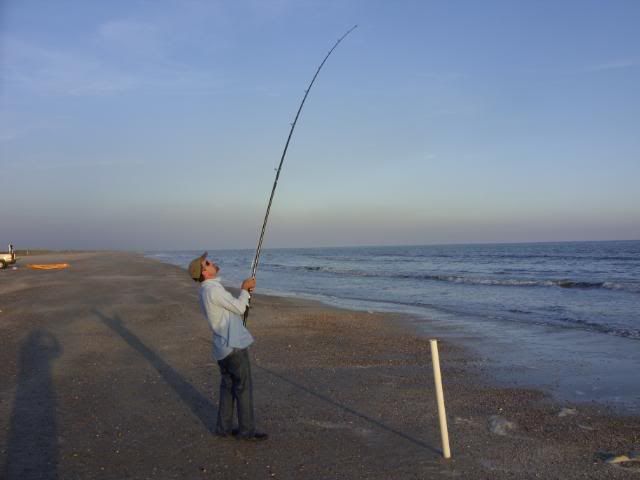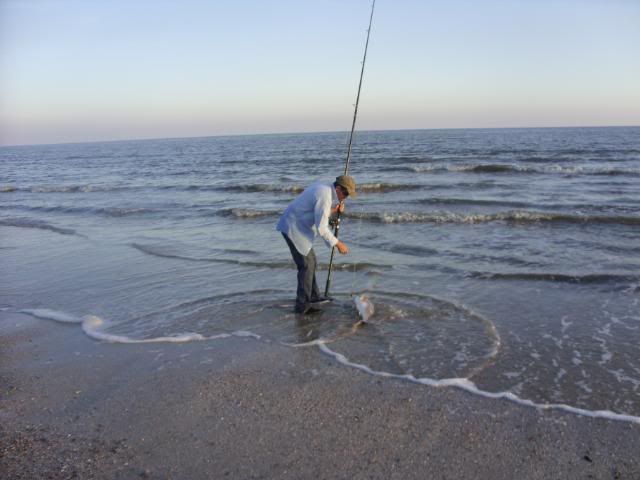 And I finished the day off with a Bull Black Drum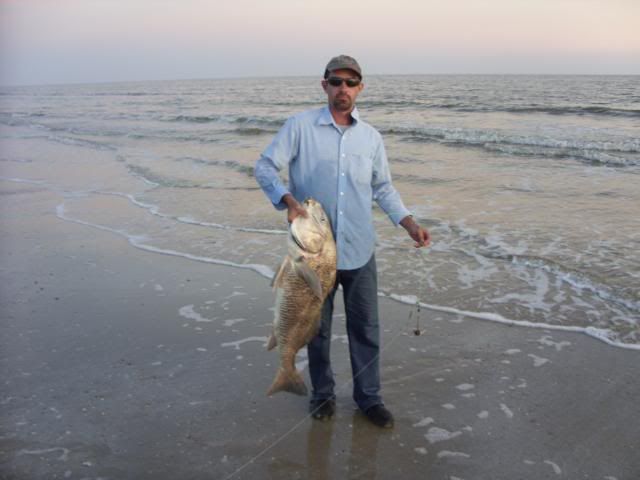 I finished the day with 8 Bull Reds and 1 Black Drum.  Between us, we caught 18 Bull Redfish and 1 Big Ugly….. Jim, I had a great time fishing with you. We stayed busy all day, catching bait,keeping fresh bait out, and Jim yakking his lines…………..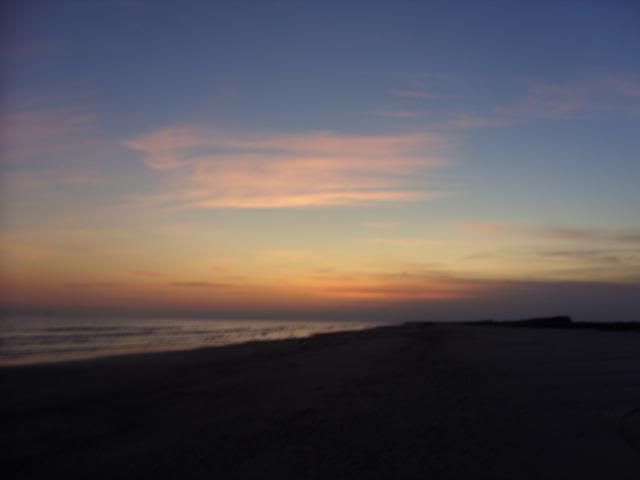 Article by: bigfost and BigUgly