Where to Find Flounder and What to Look For:
Generally when I am looking for flounder I try to find areas that have water movement and bait in the area. It is generally best to try to target flounder around the tide changes and fish throughout the tidal movement.
I like to look for areas where flounder will generally like to lay and ambush their prey. Since flounder are more of an ambush predator then a active hunter they will find areas that suit these attributes best. One area that I like to look for is bulkheads.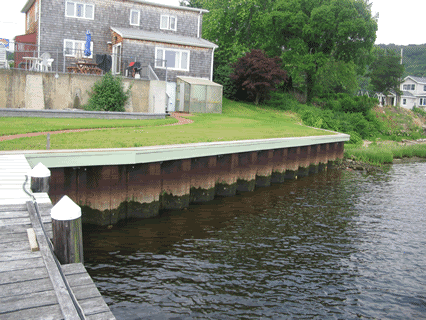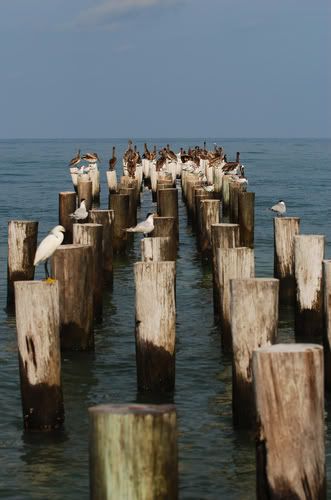 Bulkheads provide a place for flounder to lay up against and position themselves in the current in deeper water and wait for bait to come swimming along the bulk head using it as cover.
I also look for areas that have a lot of cover like pilings.
The pilings provide a great area for flounder to stay in cover that also hold bait really well.
The area that I look for most is the most difficult to find, its mud flat areas that come up from deep channels. These areas seem to be staging areas for flounder when they are running where they come up on the edge of the channel into the mudflat.
Slope banks can also be a very productive area as long as they tend to have some kind of structure around them.
Rigs to use for Flounder:
The type of rig that I use depends greatly on the type of area that I am fishing. For mudflat or areas that do not have many snags areas I tend to use a tandem rig rigged up one of two ways. The first is a double gulp rig with the first leader rigged about 6 inches off the swivel with the trailer about 18 inches back off the swivel. For this just use your favorite gulp or soft plastic. The second is rigged up the same way but the trailer is a treble hook baited with a finger mullet or mud minnow. With both of these rigs I tend to work it pretty fast. I let the bait hit the bottom and start bouncing it back (as soon as it hits bottom bounce it again not letting it on the bottom). Generally with the double gulp rig I wait about 15 seconds before I set the hook. It seems with artificials when they hit they generally have it good enough. With the tandem rig with the mullet or mud minnow trailer I will wait for up to 2 minutes before I set the hook. I do this because with live bait they tend to grab it and hold it for a little bit before swallowing it good.
My favorite rig that I use is a red and white curly tail on a 1/8th oz jig head tipped with a live finger mullet.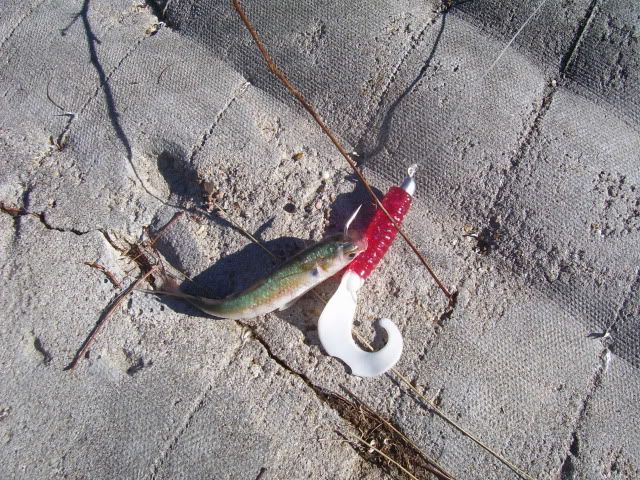 I use this rig to try to catch my bigger flounder and in areas they have a lot of hang-ups. Work this rig fairly fast. I tend to let it only hit bottom for a split second if at all. Once I fell the bite I will let the flounder have it for up to 2 minutes. Again I do this because they tend to grab the bait but not get it in their mouth very good. Wait until you at least fill a second gulp or thump. Don't be afraid to put some pressure on the fish, trying to slide the flounder a little. I don't know why but it seems to make them mad and swallow the bait faster.
I always use a 50 lb leader while fishing for flounder, because they have teeth and can work their way through a light leader and break you off.
You can cast out live finger mullet and let it sit and you will probably catch a few flounder, but it just never made much since to me to do this because they are a fish that generally waits for their meal to come to them.
15 caught on mudflat with tandem rig with mud minnow trailed in an hour and a half.



8 caught on a red and white curly tail tipped with finger mullet along bulkhead and sloped bank area.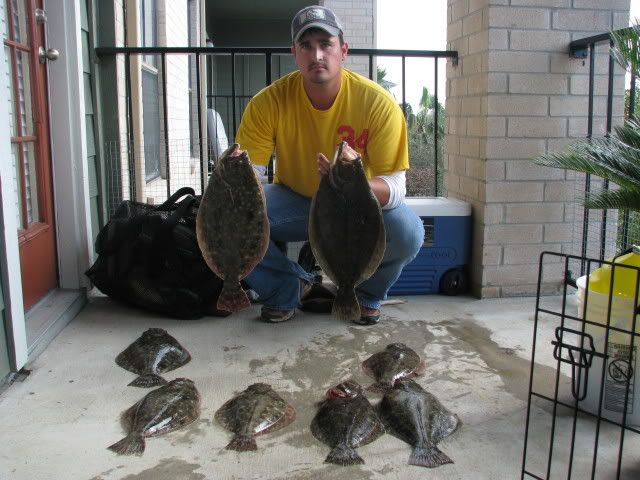 25 1/8 inch 8lb 1 oz compared to a 15 inch flounder caught on red and white curly tail tipped with finger mullet on a sloped bank.


12 averaging 3.5 lbs caught by me and a buddy on a sloped bank using red and white curly tail tipped with a finger mullet.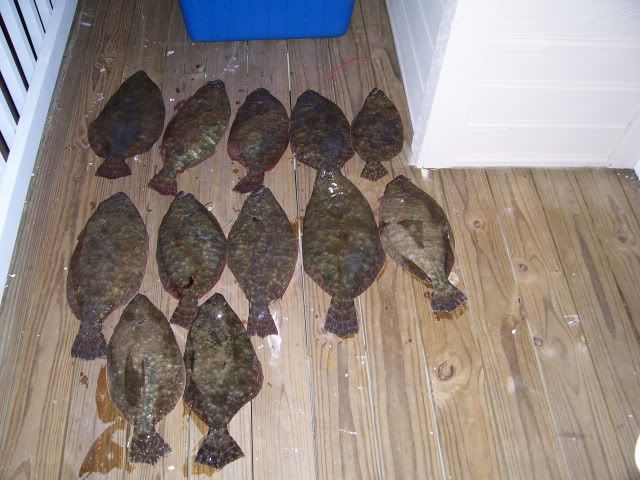 2 5 pounders caught on a red and white curly tail tipped with finger mullet.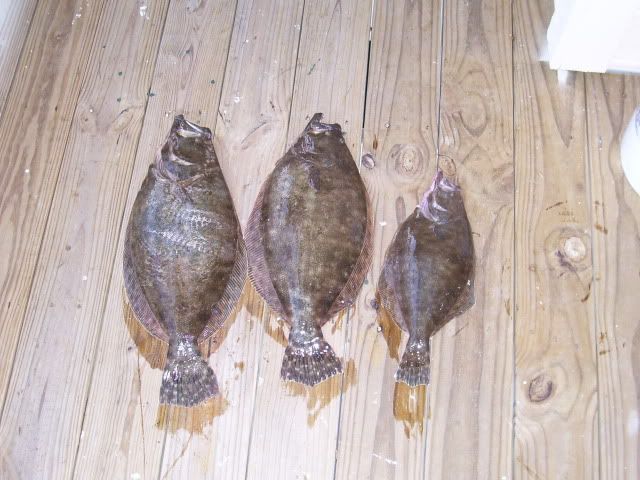 10 fish limit averaging 3.5 lbs caught on red and white curly tails tipped with finger mullet on sloped paving.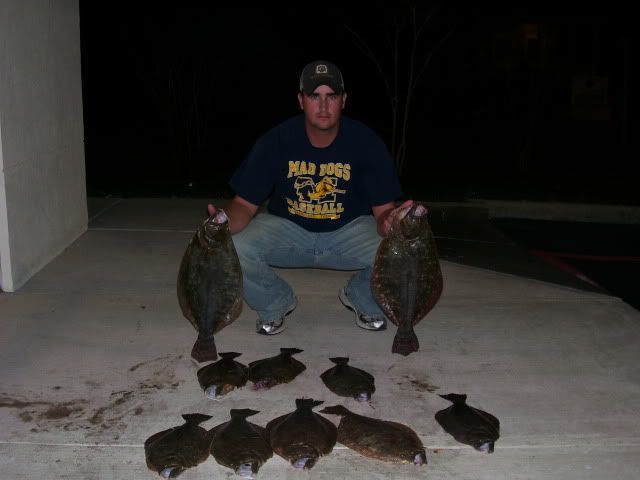 Article by: fish-n-agg