02. Shark Fishing Crew

Shark fishing is not a one-man sport. It takes teamwork to set up the camp, get the lines out, deal with seaweed, catch bait, as well as fight, land, and successfully release sharks. The key to putting your crew together is to select the right people.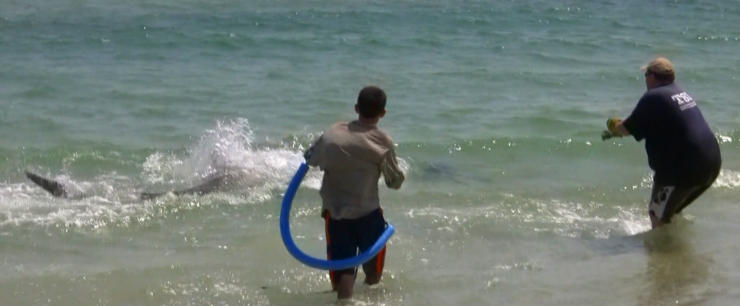 For the beach, the minimum crew is two people provided one of them has shark fishing experience. For crews with all starters, the minimum number of people in a crew is three fishermen. A good crew is about four people per camp fishing the surf. A large crew of say six people can set up into two campsites a couple of hundred yards apart. If the crews fish farther apart to cover more of the beach, they can keep in touch via the CB radio. Large campsites of six to twenty people often produce few sharks.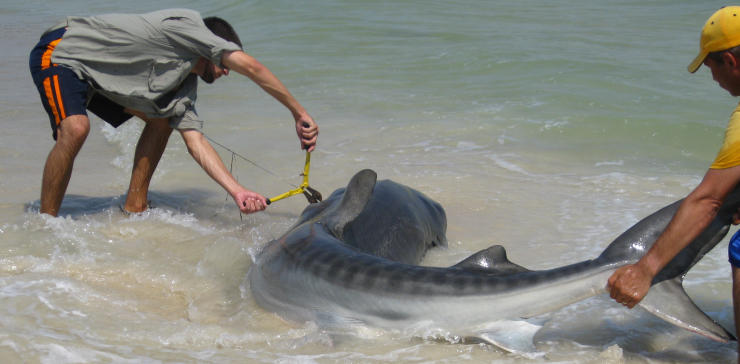 While building your crew, take the time to orient your new members and tell them what you will expect of crew members. Sharing, teamwork and loyalty are critical for success. If someone wants to be too much of an individual and not work with the team, consider replacing them with someone who will be a team player. All crew members must understand that the crew is what really catches the trophy sharks, not a single angler.
The best way to build a crew is one angler at a time. Adding too many people at once does not allow people to bond as closely. One new member at a time is best to build good team dynamics. A good crew will develop a natural intimacy where people know what each other are thinking, people are not afraid to try ideas and people feel confident their team mates will know when to back them up.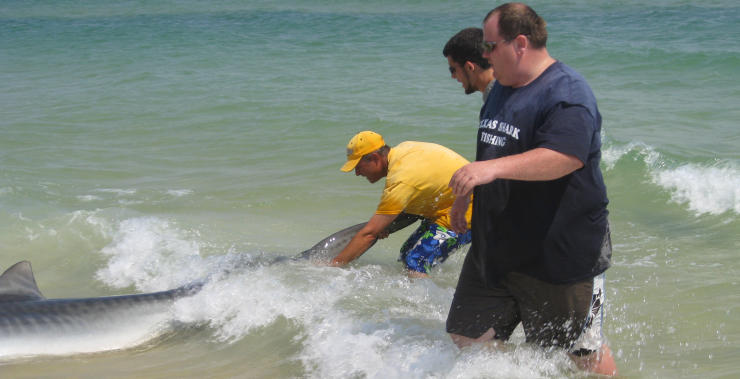 Without a doubt your crew can make or break you. As your crew fishes together a special bonding process take place, just like combat units in the military. A good crew fishes together as a team, can figure things out and be innovative and usually catch more sharks than the lone trippers. Good crews are formed from optimists – people that figure out how to make something happen rather than critically point out limitations. Good crew members are energetic and can sustain drive over an extended period of time…important, when the big one comes through after midnight. A good crew member never lies or breaks a promise.
Finally a good crew member wants to contribute to the rest of the team. They get excited and stay excited. They don't whine when it is cold or the bite is slow. Their head is focused on winning and making it happen. Some trips nothing works and they realize the crew is just that much closer to another epic trip.